The roller gate design gives the versatility of handling both round pipe and square, rectangular, angle and channel sections.
Round: 25 – 152mm diameter
Square / Rectangle / Angle Channel: 25 – 100mm x 25 – 100mm.
Chuck pass through (for processing tube lengths longer than the machine): Round Pipe max 50mm, Square Tube max 35 x 35mm.
Machine Travel Length: Max 7,400mm of travel in one position / unlimited when re-positioned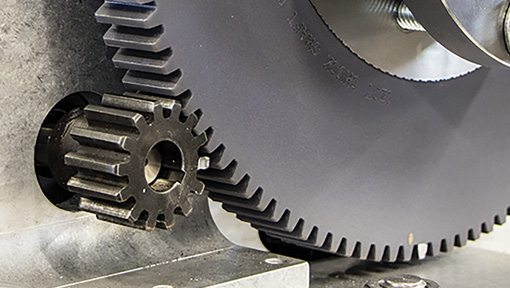 Built Heavy Duty, for High Volume Production Work
Dragon A400 is a mighty beast! Able to run continuously for long periods, it will also handle a stock weight of up to 180kg.
An automated center support gate keeps the material straight during manufacturing.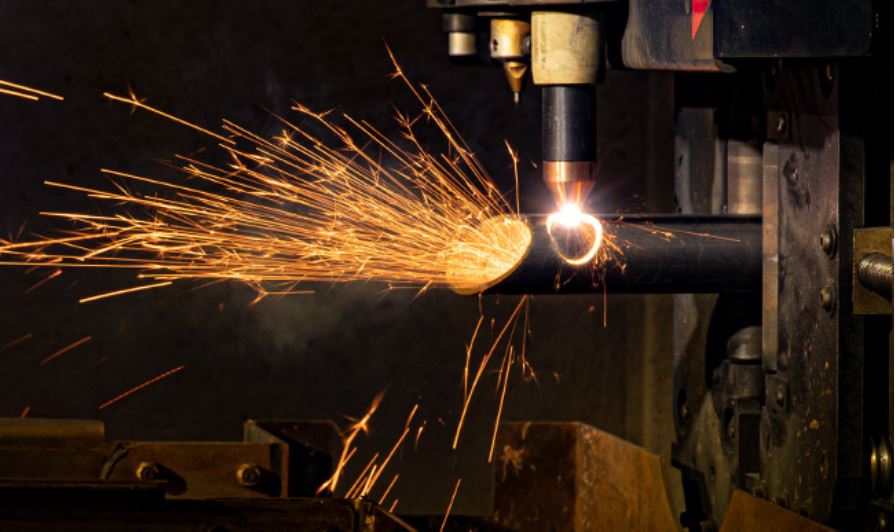 Whether your job involves cutting out thousands of identical components or one-off rapid prototype parts, Dragon A400
will take your workshop's production to the next level.
Knock Up a Quick Handrail ?
Sure, why not! See for yourself how Dragon will seamlessly take you from design (CAD), to set-up (CAM), to cutting (CNC)…
with finished componentry that's right ready to fabricate.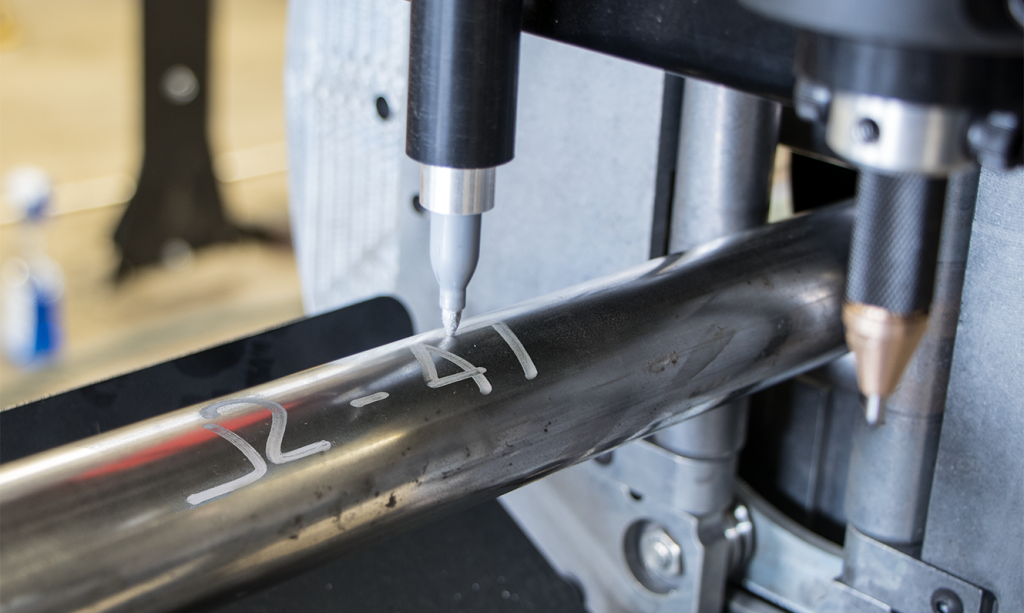 Mark, Label or Etch with Accuracy = Assemble with ease
More than just a plasma cutter: Thanks to it's marking capability, the Dragon A400 will bring you massive time and cost gains
when it comes to assembling your parts.
Precisely mark and label tubes with: locations, bend order, rotations, angles, saddle marks (where tubes will intersect
for quick and accurate assembling) & much more.
Marks with permanent marker or engraver.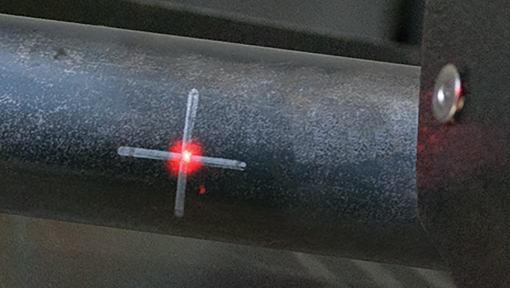 Laser Guided Positioning: Fast Indexing and Reduced Waste
Eliminate scrap, allow full utilization of tube lengths, flip the pipe (end-for-end) or work with pipe longer than the machine? No problem!
Dragon will create a mark or etch on the first position of the pipe.
Release the pipe from the chuck and re-align with a Laser Pointer Light mounted to the head.
Continue cutting, marking and etching the next position of tubing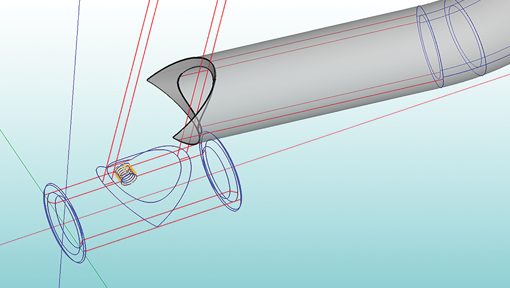 From Drawing to Finished Product faster than ever before
Conventionally, preparing tube drawings for CNC machines would involve hours or even days of work, plus trial and error during
the assembly and fabrication process – all adding unnecessary time, cost and material wastage. Now – with just a few clicks,
Dragon software is able to take your 3D CAD drawings and then automatically unfold them into flat 2D layouts, ready for the
Dragon machine to manufacture.
Work with CAD drawings designed in virtually any common format (Bend-Tech, Solidworks, AutoCAD, etc) or even hand drawings.
Dragon's exclusive CAD to CNC software will provide fast and intelligent file handling & converting to help you manufacture the exact part you have in mind.
By reducing the 'gap' between your designs and the CNC machine, your work can now be done in minutes with no mistakes!
Dragon's software's conversion process will even compensate for your material stretching, spring-back, rotations, etc.
Includes nesting ability to allow multiple parts to but cut from the same stock tube.