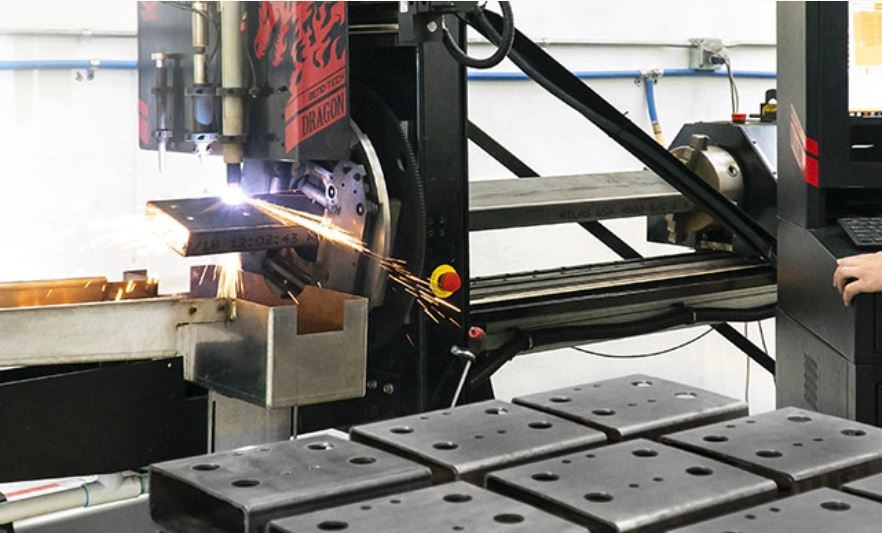 Improving the Bottom Line
Increasing accuracy and efficiency through CNC automation, the Dragon A400 saves money for fabricators. Production time is often made five times faster by the Dragon A400. CNC automation minimizes errors in production. Wasted time, wasted materials, and wasted labor burden productive fabrication. Increasing the shop's total production output is a big reason Bend-Tech Dragon customers say the Dragon A400 was well worth the investment. For tube and pipe fabrication shops looking to lower costs, reduce waste, and increase profits, the solution is the Dragon A400.
Bend-Tech Dragon A400 is a commercial grade CNC tube cutting, engraving, and marking machine.
Combined with the world's most powerful CAD/CAM software, Dragon A400 will get the job done with accuracy and speed.
Our Dragon A400 series will cut holes, notches, and other designs on round, square, and rectangular tubes with ease and accuracy also now available is our new Channel and L Angle attachment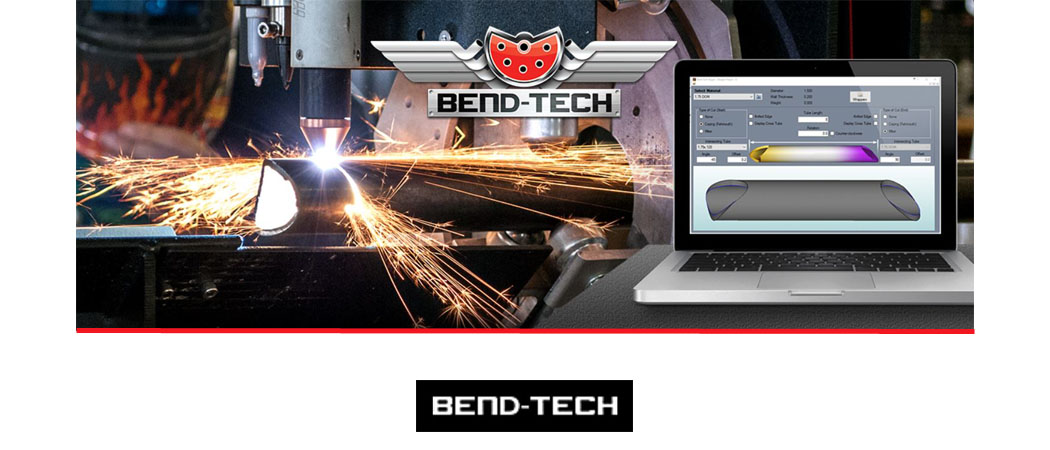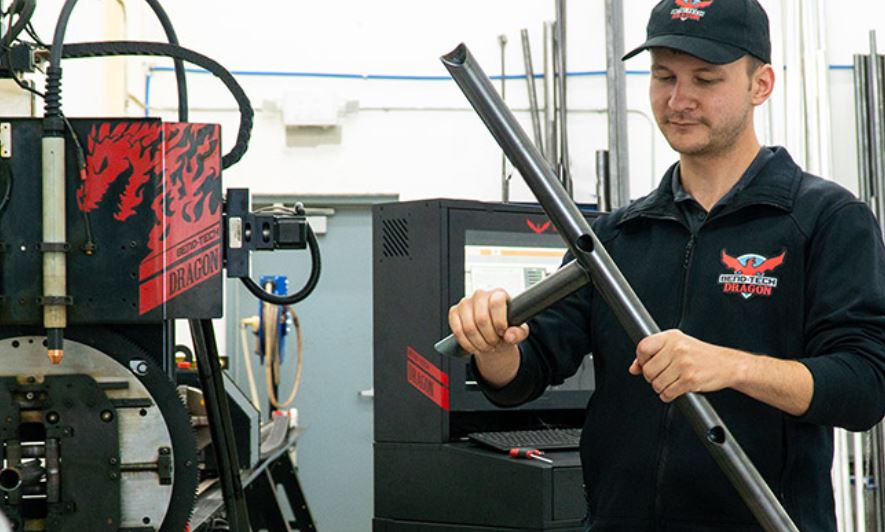 Increase Efficiency and Accuracy with CNC Automation
The CNC automation of tube processing drastically improves the time of production. The Dragon A400 uses CAM and CNC to make correct parts every time. Eliminating wasteful errors in fabrication saves time and money. The parts produced by the Dragon A400 fit up as intended, removing the need for the time-consuming process of manually fitting tube. The Dragon A400 is a machine for tube and pipe fabrication businesses looking to improve production by increasing efficiency and maintaining consistent accuracy.
Cutting Edge Plasma
The Dragon A400 runs a mechanized plasma torch. Plasma is a fast and accurate method of cutting that does not have the high cost of a laser. The plasma typically cuts at a speed of 60-70 inches per minute. A plasma unit can be purchased through Bend-Tech or bought separately. Bend-Tech recommends the use of a mechanized Hypertherm Powermax system. Generally, customers have the Powermax45, Powermax65, or Powermax85.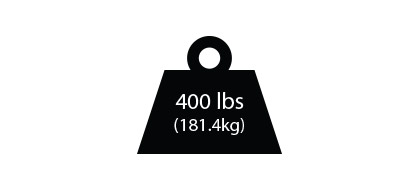 Material Weight
Maximum capacity of 181.4kg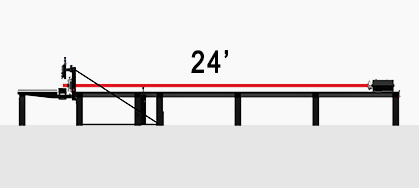 Material Length
The Dragon A400 handles full 24 ft. (7.31m) length material.
The chuck has a pass through ability for round material with a 2" or less OD to accommodate longer than standard pieces.
EASY TO LOAD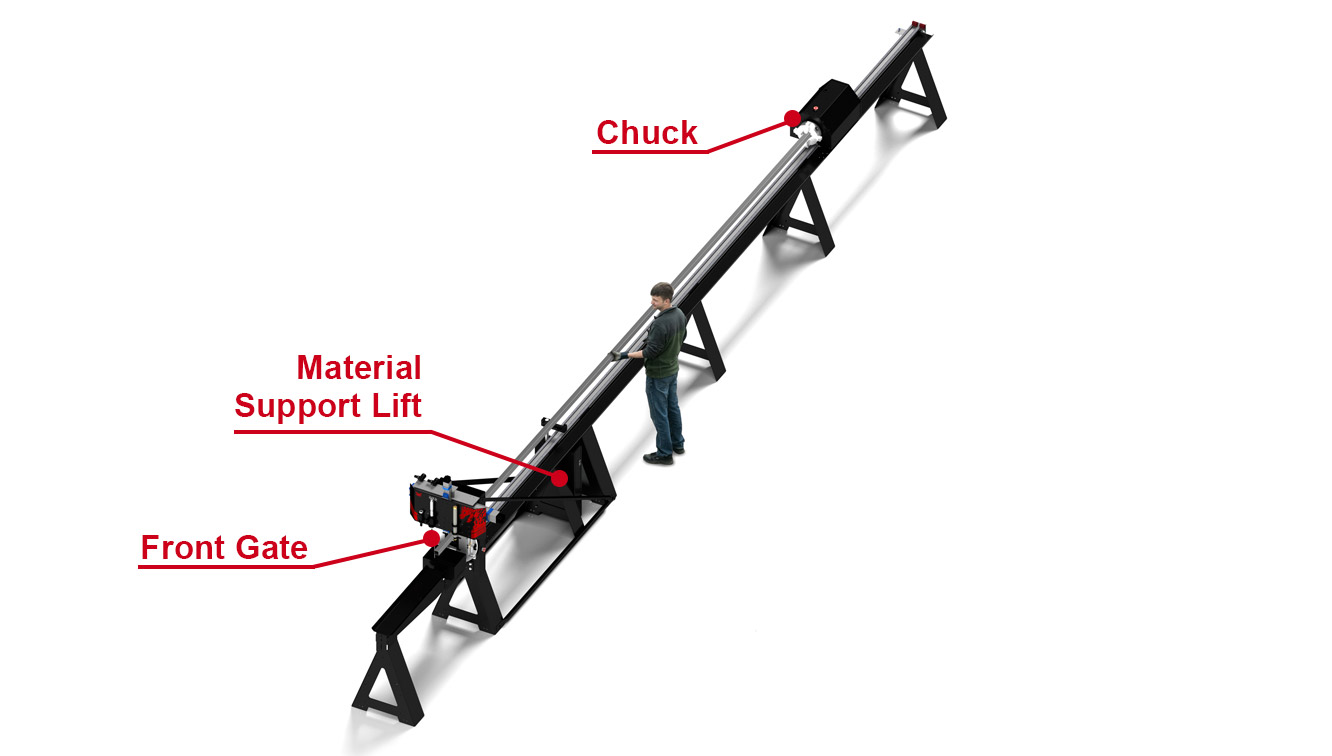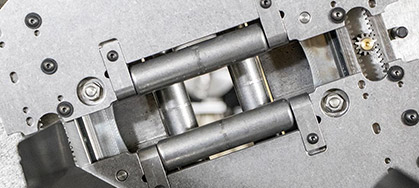 Front Gate
The front gate has two adjustable self-centering vice-like jaws that hold their position. The front gate securely holds tubes up to 180kgs. Once set at a size, the front gate holds that position. This allows the operator to run the same size of a tube over and over without having to adjust the gate with every new stick.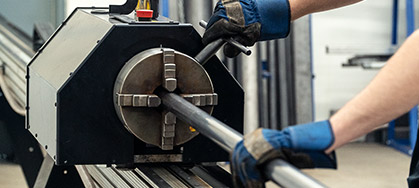 Chuck
The chuck has four self-centering jaws for easy loading and securely holding material for accurate part production.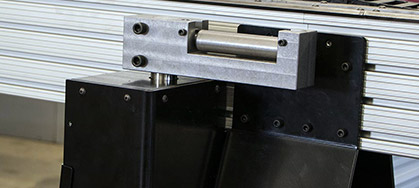 Material Support Lift
The automation of the material support lift keeps the material level for accurate cutting. The material support helps hold full-length material during the loading process.